Discussion Topic: Let's talk casting of Renesmee
Let's start with one big SPOILER ALERT for Breaking Dawn…
With the casting announcement last night that Mackenzie Foy will play Rensmee Cullen in The Twilight Saga: Breaking Dawn comes a lot of questions, comments and doubts.  So let's bring up the points we want to discuss and have a nice conversation about it (NICE, people! No hating on a beautiful 9 year old kid! I mean it…).
1) Let's start with an easy one. Is Mackenzie the right look for our Renesmee? Nessie has brown eyes and curly hair, two things that can both be easily changed for film. But do you think she looks enough like her on-screen parents (Robert Pattinson as Edward and Kristen Stewart as Bella)?
2) So let's start with the fact that a nine- (almost ten-) year-old girl was cast as someone who, in the books, never ages past about 4 years old (in looks, that is). It has been suggested in EW.com's article that the same CGI methods may be used that were utilized for The Curious Case of Benjamin Button. The filmmakers may also be planning on filming scenes where Renesmee is a good deal older than she gets in the books. The films can and probably will take these liberties. Are you guys comfortable with the age of the casting choice and the potential for major special effects?
3) What other points make you feel like this is the perfect/all-wrong casting choice?
Again, I'm not putting up with mean comments about her. It is fine if you don't like the casting choice but no personal attacks please. That just really isn't acceptable here. Thanks!
See Mackenzie in action in this video of her modeling. She' pretty much completely adorable.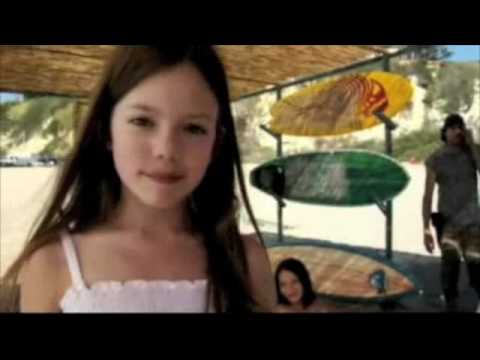 Copyright (c) 2009-2010 Team-Twilight.com