A press round-up as Welcome to the Rileys hits theaters today!
Kristen Stewart's film Welcome to the Rileys opens in limited release today in the U.S. I have my ticket to see it tomorrow at the Arclight in Hollywood. Can't wait! Anyway, here is a round up of news, interviews, videos, etc. Be sure to click the links for the full interviews and reviews!
TV spot: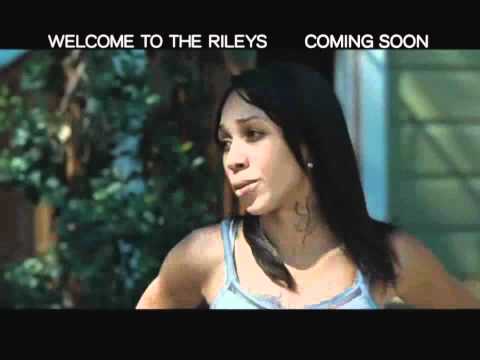 Click on to see a bunch more!
A list of theaters showing Welcome to the Rileys starting today.  It will be in wider release (more U.S. theaters) starting next weekend.
MTV's Welcome to the Rileys cheat sheet
Reviews:
Indiewire: Better Than 'Twilight'
And while many of the 20 year-old Stewart's mostly young "Twilight" fans may not turn out, it just may be she gains some new followers among older adults.
NY Post: 'Welcome' performances
Audiences tend to avoid Kristen Stewart's non- "Twilight" movies like vampires fleeing daylight. Believe me, it's their loss.
Stewart is convincingly petulant, antagonistic and suspicious as the foul-mouthed and slovenly young prostitute whom Doug, in a fashion, adopts.  Her character's tentative efforts to grasp the notion that caring and concern are actual possibilities are poignantly rendered by the actress.
Twilight Lexicon: What's in it for 'Twilight' fans
Interviews:
You seem very attracted to roles in which you play someone who is defiant, constantly fighting for something—emotionally, physically. What is Mallory fighting for the hardest?
I think she's just trying to survive. She's had a rough upbringing, which has taken something from her on a really basic level. It's hard for a young girl in the normal world, but put her on the streets…she doesn't realize that she does actually need people, that she needs to have a capacity to trust, accept and love other people. She sees and tastes that with Doug, realizes she can have it, and she's not dead yet.
Boston Globe interview with director Jake Scott:
On why he drew away from showing the pole dancing scene:

While filming the movie, Scott was concerned about exploiting Stewart's character by including gratuitously sexy scenes of her in the strip club. There was, he says, pressure to depict her pole dancing, but he adamantly refused.  "It was very hard to explain to them — I understand why they wanted it — Kristen Stewart, who's got a bum like an apricot swirling around on a pole,'' he says. "I thought it would destroy the character and disrespect people who have lost children. It would be an immoral act.''
Moviefone:

Reelz Channel:

Welcome to the Rileys | Kristen Stewart | Hollywood Dailies | Movie Trailer
E! Online:
CNN:
BBC: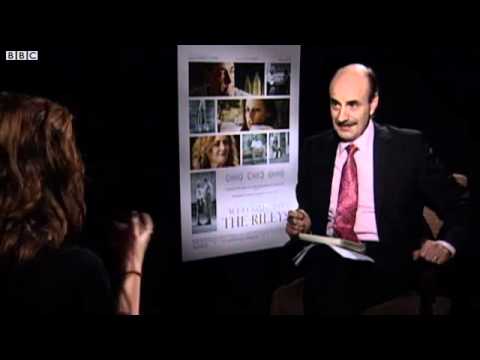 Critics' Choice (audio only)
Copyright (c) 2009-2010 Team-Twilight.com