Video: BooBoo Stewart takes his shirt off for charity
This weekend, BooBoo Stewart was in Perth, Australia, to take part in the 2010 Perth Telethon which benefits children's hospitals and sick children. BooBoo helped to raise money by removing his t-shirt and signing it for a fan!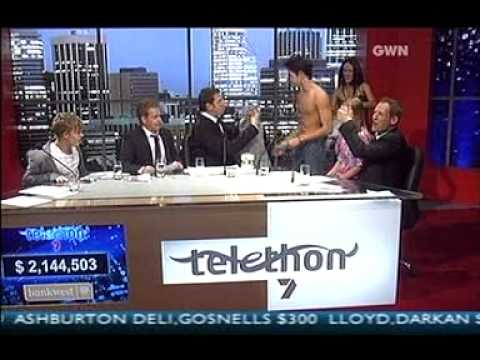 It's funny because then he just puts his jacket back on and goes on with it!
Thanks to Hayley for the tip!
Copyright (c) 2009-2010 Team-Twilight.com