'Eclipse' DVD Signed by David Slade Up for Charity Auction
The ladies over at LetMeSign.com were lucky enough to get David Slade to sign a copy of Eclipse and it is now up for auction to benefit ToysforTots.
"We recently got an autographed copy of Eclipse DVD (by David Slade) and decided instead of keeping it, we'll auction it off. Along with the DVD we are also auctioning the FAME: Robert Pattinson comic book with the cover art done by Nathan Ooten (out of print). The comic is autographed by Kimberly Sherman (author). Every single cent of the proceeds will go to Toys for Tots We are not keeping any money or making any profit"
Go HERE to place your bid! Good Luck!
Here is a cute video of David Slade signing the dvd!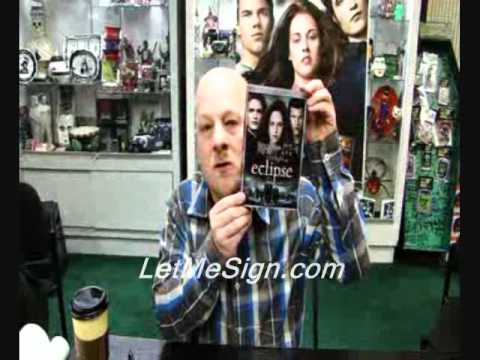 Source: Via Pattinsonstew via TwiBritneyFan
Copyright (c) 2009-2010 Team-Twilight.com