Meet The Real Star of "Water for Elephants" – Tai, the Elephant
Move over Rob and Reese, looks like you have some competition in your larger than life co-star Tai, the elephant! Â In this video and blog from WaterforElephantsfilm.com , Tai gets some well deserved attention. Â Love it!!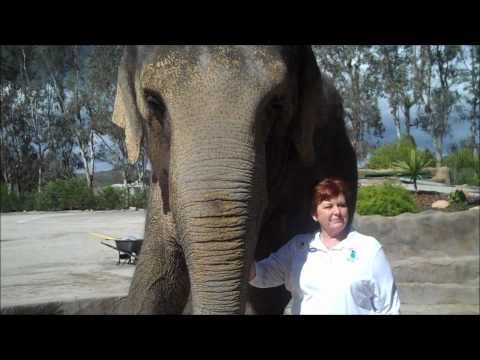 Here's an excerpt from WaterforElephantsfilm fan experience :
Kinker Tink and I (Kinker Jen) were extended the most extraordinary invitation to visitTai and her sisters at the Have Trunk Will Travel (HTWT) ranch in Perris, California on February 19!

Tink and I arrived bearing gifts – a giant fruit basket and bag of peppermints for Tai, and a bouquet of spring flowers and Team Rosie pins for Kari, Tai's human mommy. We didn't really know what to expect, we just knew we'd get to see Tai in person. Our expectations were met and completely exceeded! Kari had invited a handful of friends and supporters of elephant conservation the same day as our visit. We were given the grand tour of the HTWT 10 acre elephant ranch, treated to a circus-worthy show, fed the gift basket contents to Tai, given an elephant ride atop Becky, and peppered Tai with questions about filming with Robert Pattinson and Reese Witherspoon. In all, we lived it up at the HTWT ranch for about 3 hours!

Here are a few WFE filming tidbits that we learned during our visit:

The studio in fact brought Rob, Reese and Christoph out to convice them to do the movie.
Rob fell in love with Tai after doing loads of tricks with her and seeing how intelligent she is. #TaiPattz anyone?  He was all over her, thrilled to be in her presence. After the meeting when he was driving back to LA, he was calling people telling them how excited he was meeting her and doing the movie.
Reese loved Tai. They have a routine together in the movie, so she trained with Tai for countless hours over many weeks.
To read the entire blog, click HERE
Source : Water for Elephants via Twilightish
Copyright (c) 2009-2010 Team-Twilight.com