Maggie Grace Q&A and BTS video for 'Lockout'
Next Movie recently got the opportunity to do a Q&A with Maggie Gracy about her new film Lockout.
Heres an excerpt from their interview :
What is something Guy Pearce did during the "Lockout" shoot that you will never forget?
He did quite a dance one day when a hot bullet shell went down his Kevlar vest! Every actor who has done an action film has a little tiny scar somewhere from that. I remember one movie where I was wearing a bustier and that happened. It's not fun.

Describe the training you had to do to prepare for "Lockout."
When we first landed in Serbia we did a lot of wirework and combat training. The wirework was the most fun — it's like being a trapeze performer. We had an excellent stunt team on this one, so I wanted to learn as much from them as I could. It made me realize that I wanted to get more into kickboxing. I got a few lessons in and, as a chick, I think it would be cool to get more into that energy and feel empowered when I walk down the street.

What do you think happens between Emilie and Snow after the end credits?
We improvised the voiceover that is happening as the credits start to roll and we walk off into the horizon. I think they have a real respect for each other at the end, and it's something to build on. They have an equitable partnership at that point.
Read the rest HERE
Check out this BTS video :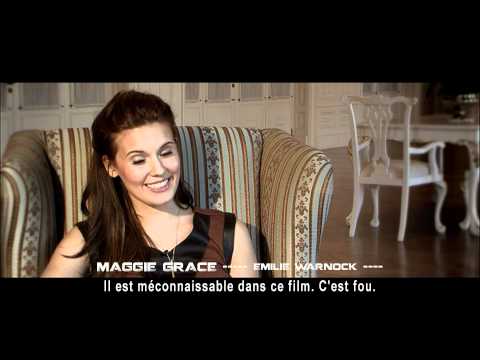 Video Source : Todo Twilight Saga
Copyright (c) 2009-2010 Team-Twilight.com