ENTER TO WIN a theatrical poster SIGNED by KELLAN LUTZ and ASHLEY GREENE
Today we are having a SIGNED poster contest to celebrate the Target release of A Warrior's Heart! The film, starring Twilight's Kellan Lutz, Ashley Greene and Glee's Chord Overstreet will include a free digital download! (This exclusive free digital download DVD is only available at Target)
What makes a digital download so exciting? This new technology doubles the fun by allowing fans to download the film onto any mobile video player! So, if you're on the go and want to watch the DVD away from your TV, now you can! The DVD is also available at Walmart, Redbox, BestBuy, Amazon.com and other major retailers!
Don't miss the chance to support your two favorite vampires in their triumphant film! Pick up a copy of A Warrior's Heart today!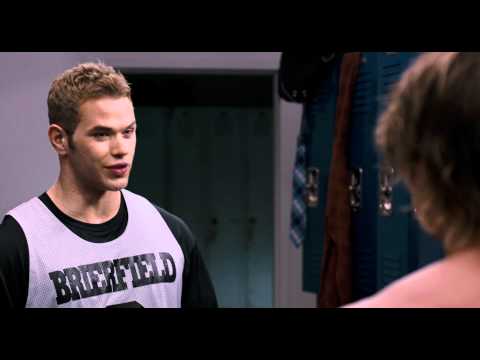 Signed Poster Contest Instructions!!
Poster Description: It is a full size "one-sheet" theatrical posters (36″ x 26.5″). One-sheets are prized by collectors of memorabilia. These are not re-prints; they are the original authentic one-sheet posters and are not available in stores.
TO ENTER:
1) Complete the form below with your FULL NAME, EMAIL ADDRESS, and MAILING ADDRESS, and also to remember to tell us what or who you are most looking forward to seeing on The Warrior's Heart DVD!  Contest is open to fans with U.S. and Canada mailing addresses.
2) Please enter only once. Multiple entries does not increase likelihood of winning.
3) Contest will end Wednesday, May 2, at 12 pm ET. Winner will be notified on Thursday, May 3.
4) Winner will be chosen at random using Random.org.
CONTEST HAS ENDED. THANKS!
For the latest A Warrior's Heart updates, "like" the page www.facebook.com/awarriorsheart
Copyright (c) 2009-2010 Team-Twilight.com